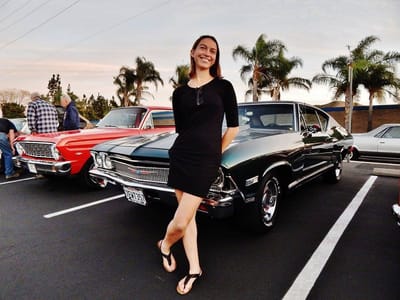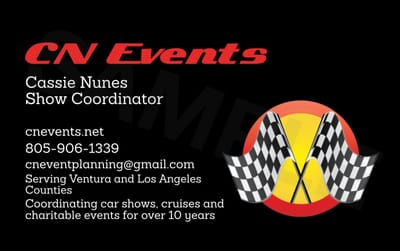 CN Events is the product of 10 years of experience coordinating and organizing automotive events.
Cassie Nunes began her involvement with classic car shows by volunteering for various charitable based groups and their programs over 10 years ago.
She has combined her enthusiasm for the Southern California car culture and charitable causes.
Her efforts have produced successful events for various organizations. Over the past decade she has worked with multiple charities forging good connections with both businesses, car owners and charities.
Upon completion of high school, Cassie focused her efforts on producing automotive based fund raising events for non-profits.
With the success of the ADA Charity Car Show and multiple other charity car shows under her belt, Cassie has decided to provide guidance as CN Events for both profit and non-profit ventures.
2020 is shaping up to be a banner year for CN Events with multiple events already planned for the spring season.
For further information about how CN Events can benefit your future event, please contact us today!